The 10 Best Add-Ons and Chrome Extensions for Jira
No tool can meet every person's needs or every potential workflow — that list is infinite. That's why Chrome extensions are so valuable: these individual creations fill in the gaps and add sought-after functionality.   
While Jira is almost infinitely customizable, there are still areas where the tool could use a boost. Here are 10 valuable Jira Chrome extensions to help you save time and improve your workflow on your favorite tool.
Time-saving extensions for Jira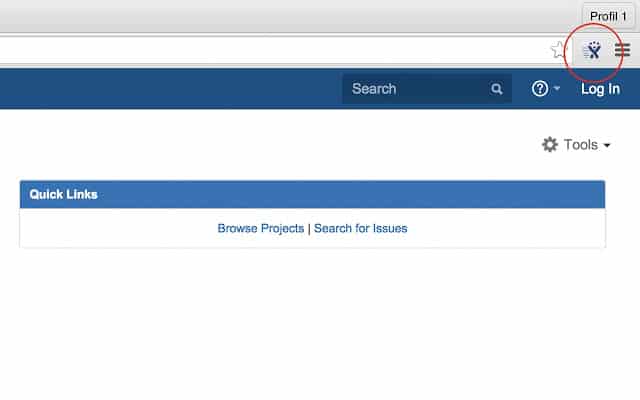 Access your Jira tickets in seconds, no matter where you are on the web. Set up the extension by entering your base Jira url in the settings. Then, when you click the Jira logo in your browser, it will pull up a blank field where you enter the ticket ID number. This brings you right to the ticket, without wasting time navigating to the Jira dashboard first.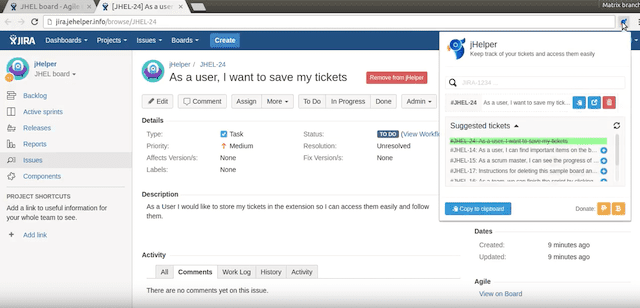 Another tool meant to help you keep track of your Jira tickets, JHelper provides a bookmark-like system for your work. Once the extension is installed, all Jira tickets will have a "Add to jHelper" button added to them. Clicking that button adds them to a list that's accessible anywhere you are on the web with a simple tap on the extension logo in your browser. The extension also suggests certain tickets you may be looking for, and allows you to search through tickets as well. If you've ever forgotten what ticket you were working on, or needed to quickly check or update a ticket, jHelper is a great, simple solution.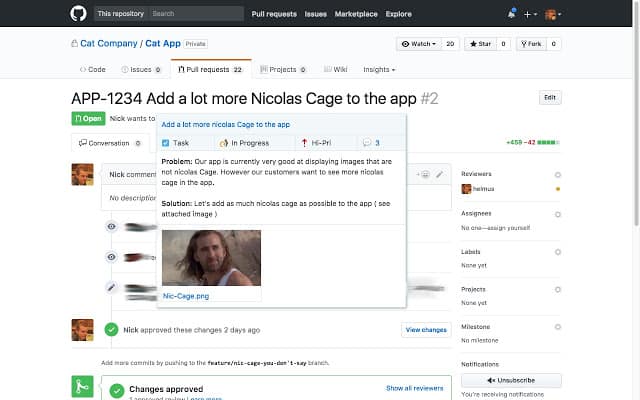 It isn't necessarily easy to find more information about a Jira ticket without actually jumping into Jira. But with Jira HotLinker, you can see a ticket's title and link, related pull requests, descriptions, attachments, and more, all by simply hovering over ticket numbers. The extension adds a tooltip you can use when hovering over a Jira ticket number either on a ticket link or in GitHub.
Syncing Jira issues to other tools (and getting updates back!)
There are a number of Chrome extensions that make your life in Jira much easier. But what if you need the ability to sync information between Jira and other tools? Your product teams might love Jira, but that's not necessarily the case for the rest of the organization.
That's where Unito comes in.
Unito offers the deepest two-way integrations for Jira and more than 20 other tools. That means you can seamlessly move Jira issues to other tools and get real-time updates back. You can automate reporting workflows by syncing Jira with a tool like Google Sheets, streamline cross-functional projects by syncing it with work hubs like Trello and Asana, and more.
Find Unito on the Atlassian marketplace or sign up through our website above.
Ticket creation extensions for Jira
How much time do you spend trying to reproduce errors that have been reported in Jira, rather than actually fixing them? Zephyr Capture for Jira solves that problem, by allowing anyone to take screenshots while on a webpage, annotate them, and submit a Jira issue with the screenshot attached. You're saving time twice, first by allowing the person to submit issues right from Chrome, and second by helping devs to clearly understand what the problem is. .

Do you encounter a lot of similar issues in Jira? With JIRA Template Injector, the description of new Jira issues will pre-populate with a template relevant to that particular issue type, saving you from copying and pasting or starting from scratch. The template is determined based on the project and issue type of the new issue, and it allows you to select a default when these fields aren't filled out. Not only does the tool come with a default list of templates you can use, you can also bulk add templates using a JSON file if you already have some built.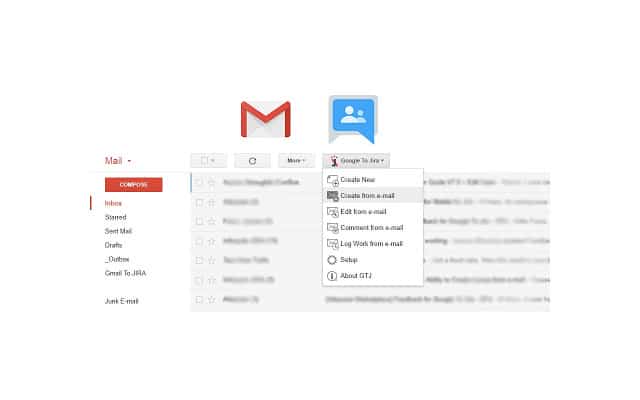 Besides Jira, chances are you spend a good amount of time in Google apps like Gmail, Calendar, and Drive. With the Google to Jira extension, these two suites of tools work together beautifully. You can create, edit, and comment on Jira tickets using Gmail and Calendar. Emails can easily be turned into tickets or included as attachments. Or you can attach files from your Google Drive in just a click.

Workflow extensions for Jira
A simple tool for logging work in Jira, you can add, edit, and delete worklogs right from this Chrome extension. With Jira Worklogs, log and keep track of the time you spend on issues without actually opening Jira. You can even bulk insert worklogs if you've got a lot on the go. Spend more time working, and less time logging the time you spend working.

It's important for developers to be able to see how much time is remaining in their estimates. While Jira captures remaining estimates in issues and can show these numbers within cards on a scrum board, this info isn't actually available on a column level. Estimations sum for Jira Boards is the solution to that problem. The Chrome extension calculates the sum of remaining time estimates among issues in a column. You can also apply filters to narrow your estimates to only certain issues.

Have you ever wanted to generate a report on a specific Jira ticket? Jira Assistant allows you to create custom ticket reports, or view templated reports based on sprints, estimates, and worklogs. These can be skinned and customized in various ways. The extension also provides a number of other features, including adding worklogs, integrating worklogs into your calendar, creating and customizing Jira dashboards and more.

Stay on top of what's happening in Jira without actually having to be in the tool. JIRA Notifier does exactly what its name suggests: it notifies you of any new events or activities in your Jira activity stream. You decide what you get notified about, and then watch the push notifications roll in no matter where you are on the web. Is the volume so high it's overwhelming? You can decide on the interval of notifications you receive.
Check out our posts on Trello Chrome extensions and Asana Chrome extensions for more helpful add-ons!
Need to connect Jira to other project management tools?
Try Unito for 14 days, absolutely free.
Looking for add-ons and extensions for other tools? Here are our lists for other popular project management tools: