Topl CTO James Aman needed a solution. He had a team of developers working exclusively in GitHub, while he was trying to manage projects in Jira. The latter was great for keeping an eye on multiple repositories on the same board and closing out tickets efficiently. But a disconnect between the tools quickly emerged as the need for a more efficient system to manage open-source development between GitHub and Jira became apparent.
Initial challenge: Getting reliable data to dev teams in different tools
James found himself flipping back and forth between Jira and GitHub with teams in different places, unable to collaborate effectively. He wanted something that could be set up easily and to reliably sync data from GitHub to Jira — and back — without any additional work or coding knowledge.
"We worked that way for maybe half a sprint and I thought 'Nope, I need to figure out this problem.' I initially spent three days fighting with Exalate just to set up a mapping between Jira and GitHub, but had to walk away because I was so frustrated. That's when I found Unito."

James Aman, CTO, Topl
Solution: Connecting GitHub repositories to Jira projects in minutes flat
The first thing James noticed about Unito was the setup: "It took literally 10 minutes to set up. You set it up and it just does its job in the background," he said. Through the logs on each flow, he can see changes are being synced between tools consistently. And if there's ever an issue, he gets an early warning that he can act on.
One of the standout features for James was Unito's rules. He can determine just how much information his flows pull out of GitHub to plug into Jira, and vice-versa. Getting that right was crucial for him:
"Rules made sense immediately: how to construct the logic, identify when something's going to happen, and how to modify that logic. I just wanted to be able to say 'oh, that's taken care of' and not worry about it. That's what I was really looking for and that's what I got. As soon as I found Unito, everything clicked and made sense. The automation was so seamless."
Results: $1,100 USD and 12 hours saved per week in lost time and manual input
With Unito, James found a solution he could set up quickly, at scale, because he didn't need to spend hours training someone else on it. That made it a perfect solution for his startup.
He expected his team to need convincing to use the tool, but was surprised at by quickly it was adopted by the entire company. Now, he can delegate quickly and efficiently, connect with teams in either tool, and save countless hours jumping back and forth between interfaces.
Unito's internal estimates of Topl's usage (a combination of items in sync and users working with Unito workflows) calculates approximately 12+ hours and $1,100 USD saved per week in time that would otherwise be spent on manual upkeep of their tool stack.
---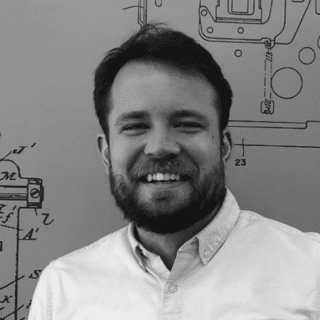 "I needed a solution that could facilitate my workflow and get out of the way. That's really powerful and hard to do. Unito made it happen."

— Dr. James Aman, Chief Technology Officer at Topl
Ready to automate your IT processes just like Topl?
Try Unito for 14 days, absolutely free.
About Topl
Topl is a technology startup building a blockchain solution that helps companies prove and monetize business practices aimed at improving sustainability and ethical impact.