Case Study: How Topl Uses Unito to Supercharge Open-source Development
Topl is a technology startup building a blockchain solution that helps companies prove and monetize business practices aimed at improving sustainability and ethical impact. This can help customers verify a business' sustainability claims and make better purchasing decisions.
Dr. James Aman is the Chief Technology Officer at Topl, and part of his work involves managing engineering workflows that span Jira and GitHub.
In this case study, learn how James uses Unito to drive cross-tool collaboration among developers and engineers.
Before Unito
Operational necessity
Building a blockchain solution as a for-profit business comes with some known challenges. For one, the blockchain is open-source. That's why so many services trust it; it's easily accessible, and the work done on it is too. That's why a tool like GitHub is great for working with the blockchain. It's built for open-source engineering work.
But when you're trying to turn a profit, some things have to be kept under lock and key. "There's stuff we monetize on top of the source, and we wanted all the tracking around that done off of GitHub," James says.
Open-source projects are great when you're looking to collaborate with people from all over the world. They're not so great when you have intellectual property to protect.
The tool chasm
James and his team tried to make the project management side of things work in GitHub. They even tried using ZenHub, but it just wasn't doing the job. So the team added a new tool to their stack: "When my first team moved over to Jira, they moved over wholesale. They didn't need tickets in GitHub, so they closed everything and went behind the wall in Jira for all their tickets," James says.
Jira is a great tool for what the teams at Topl needed to do. They could keep an eye on multiple repositories at once on the same board and they could close out their tickets more efficiently. Better yet, it more effectively separated their open-source work from proprietary information. But this new reliance on Jira created a chasm between both tools.
It quickly became clear that trying to manage both tools manually just wasn't an option: "It was just so cumbersome to flip back and forth between engineers working on tickets on one board and tickets that are another board. We did that for maybe half a sprint and I thought 'Nope, I need to figure out this problem,'" James says.
Frustrating "solutions"
James needed a way to make Jira and GitHub play nice together. He started looking for solutions online and stumbled on Exalate.
But it was far from love at first sight: "I had to walk away because I was so frustrated. I spent three days fighting with Exalate just to set up a mapping," James says.
The tool required technical knowledge to operate but even James, a CTO at a tech startup, couldn't get it to do what he needed. He was looking for something he could set up once and trust to sync data from GitHub to Jira — and back — without any additional work. He didn't want to have to code his solution himself.
What Topl got with Unito
Hands-off integration
One of the big things James appreciates about Unito is the setup: "It was literally 10 minutes to set up. You set it up and it just does its job in the background," James says.
Better yet, James doesn't have to constantly check-in and make sure things are working right. Through the logs on each flow, he can see that changes are being synced between tools consistently. And if there's ever an issue, he gets an early warning that he can act on.
But not needing to think about the integration between GitHub and Jira, and just knowing that it worked was the big draw: "Having the ability to just say 'oh, it's taken care of' and not worry about it was what I was really looking for," James says.
Robust features teams can depend on
One of the standout features for James was Unito's rules. With rules, he can determine just how much information his flows pull out of GitHub to plug into Jira, and vice-versa. Getting that right was crucial for him: "Rules made sense immediately. How to construct the logic, being able to identify when something's going to happen, and how to modify that logic. I think people can definitely make this more convoluted than it needs to be."
For James, Unito's greatest strength is that it just works. He didn't have to spend a ton of time working around the tool that was supposed to save him time in the first place. He just had to tell it what needed doing, spend a few minutes setting things up, and he could get back to important work knowing Unito was taking care of everything.
"As soon as I found that it all clicked and made sense, it was really, really seamless," James says.
Collaboration for everyone
When he started using Unito — and saw the difference it made in his workflows — James was excited to share it with his colleagues in other teams. Only to find out that they were already using Unito to sync their own tools. "It's the very rare tool that I've found the whole company adopts and are able to use," James says.
Because Unito works the way he expected it to — and because the setup was simpler than other solutions — James was quickly able to delegate Unito-related tasks as soon as he needed to. "I hadn't logged in to Unito in weeks, but within 30 seconds I could easily give someone else the ability to handle things themselves," James says.
Too many integration solutions on the market fall at either end of an unfortunate spectrum; either they're easy to use but don't have the depth people need or they have the depth but involve an overly technical setup.
With Unito, James found a solution he could set up quickly, at scale, because he didn't need to spend hours training someone else on it. That made it a perfect solution for his startup.
---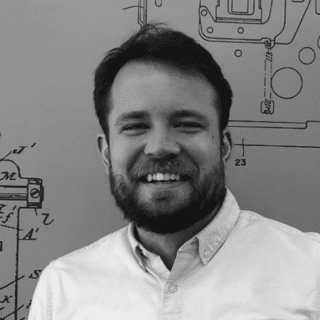 "I hate when technology gets in your way. I needed a solution that could facilitate my workflow and get out of the way. That's really powerful and hard to do."

— Dr. James Aman, Chief Technology Officer at Topl
Ready to give your developers the workflows they need?
Try Unito for 14 days, absolutely free.